2019 HOA Board Effectiveness Survey Results
What Do Board Members Think?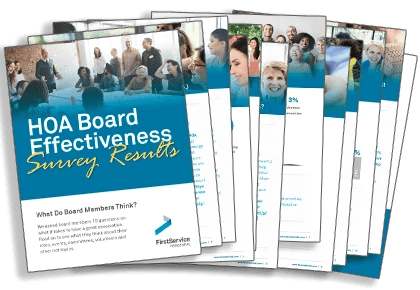 Nearly 50% of HOA board members said that their meetings are missing this critical item…

Just 13% of board members have this type of volunteer…

The results are in. We asked board members 10 questions on what it takes to have a great association. Download the full survey results report to see what they think about their roles, events, committees, volunteers and other hot topics.