2020 HOA Topic Survey Results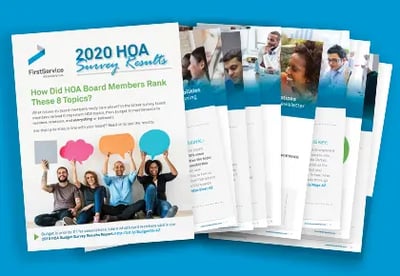 Experienced HOA board members are 70% more likely to prioritize this topic…

56% of board members said THIS shouldn't be a top priority for HOAs…
What issues do board members actually care about? In the latest survey, board members ranked 8 important association topics, from budget to maintenance to resident relations, and everything in-between.

Are their priorities in line with yours? Download the complimentary survey results report to find out.